Wednesday, November 25, 2009
I've always been a huge fan of Australian model Gemma Ward. Following her career through the ad campaigns, editorials and runway shows she's been featured in. When I first heard of her possible quit from modeling I was shocked and truly disappointed. She is one of my favorite models of all time! Thankfully it seems that Gemma quiting modeling was just a scare and is just a rumour. Awful reports about her weight gain probably made her rethink modeling but I hope she ignores the media and continues doing what she loves and what she's damn good at!
Personally I think Gemma looks great and healthy, not like she desperately needs some carbs. I have to say, she was looking a wee bit like Amanda Seyfried in 'Jennifer's Body' in her recent candids, but to me Gemma can do no wrong.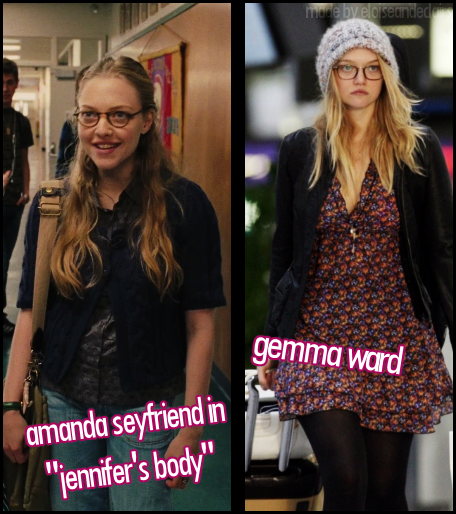 On my wish list for Christmas I'm definitely adding Danny Roberts', from http://dannyrobertsartstore.blogspot.com/ , portrait of Gemma Ward. Simply beautiful!


images from dannyrobertsartstore.blogspot.com/thefashionspot.com/ilovegemmaward.com